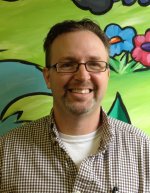 Paul Chlpka, MD, attended Duquesne University in Pittsburgh, PA, for his undergraduate education followed by the Medical College of Pennsylvania (now Drexel) in Philadelphia, PA for medical shool. His residency training in Pediatrics was completed at Tod Childrens' Hospital in Youngstown, OH. After completing three years as a resident he also completed a fourth year of training as Pediatric Chief Resident at Tod. He began private practice in 2000 with Hermitage Pediatrics and opened Helping Hands Pediatrics in July of 2002. Dr. Chlpka is board certified by the American Board of Pediatrics.
Laura Pesci, DO, graduated magna cum laude from the University of Pittsburgh prior to attending LECOM in Erie for her medical education. Residency training includes an osteopathic year at Mercy Hospital in Pittsburgh followed by pediatric training at Tod Children's Hospital in Youngstown, Ohio where she served as chief resident. Dr. Pesci is a board certified pediatrician and has been part of Helping Hands Pediatrics, Inc. since July 2007.
Kim Cameron, CRNP, graduated from Malone University with a master's degree in nursing. Kim previously worked at Akron General Medical Center as a care manager in the Oncology Unit. She holds a certification in Oncology and is a board certified nurse practitioner in Ohio and PA.