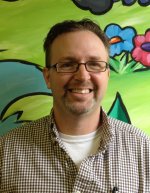 Paul Chlpka, MD, attended Duquesne University in Pittsburgh, PA, for his undergraduate education followed by the Medical College of Pennsylvania (now Drexel) in Philadelphia, PA for medical school. His residency training in Pediatrics was completed at Tod Childrens' Hospital in Youngstown, OH. After completing three years as a resident he also completed a fourth year of training as Pediatric Chief Resident at Tod. He began private practice in 2000 with Hermitage Pediatrics and opened Helping Hands Pediatrics in July of 2002. Dr. Chlpka is board certified by the American Board of Pediatrics.
Katie Jo Stemmerich, PA-C,  attended Lock Haven University for her Master of Physician Assistant degree and received her undergraduate degree in public health from Slippery Rock University. Katie Jo was a provider for Grove City Pediatrics (formerly Sawardekar Pediatrics) for over four years and has extensive pediatric experience. Katie Jo is certified by the National Commission on Certification of Physician Assistants.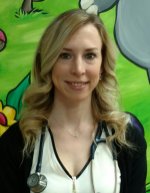 Valerie (Sloboda) Weyand, DNP,  attended Ohio Wesleyan University in Delaware, Ohio for her Bachelor's degree and received her Master of Science in Nursing from Xavier University in Cincinnati, Ohio. Valerie received her Doctorate of Nurse Practitioner from the University of Pittsburgh. Dr. Sloboda has been a clinical faculty member at the University of Pittsburgh and has previous clinical experience working at The Children's Institute in Pittsburgh, PA. She is the recipient of both the Cameos of Caring Scholarship and A Step Above Award, both recognizing her exemplary nursing performance. Valerie is also fluent in American Sign Language.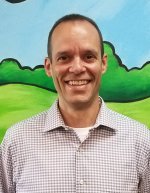 John Cope, MSN, RN, FNP-BC,  attended Simmons College for his Master of Science in Nursing. John has worked in the New Castle Area for the last eight years. John is certified by the American Nurses Credentialing Center as a Family Nurse Practitioner.